Helping D'Andrea Banquets Attract More Wedding Clients
After years of poor client support and non-existent SEO, D'Andrea Banquets knew it was time for a change.
There is no question the wedding and event planning industry has changed over the years, so how does a traditional banquet hall attract new brides?  
Services Performed: WordPress Website Design + Video, Testimonial & Gallery Integration + Search Engine Optimization + Social Media Management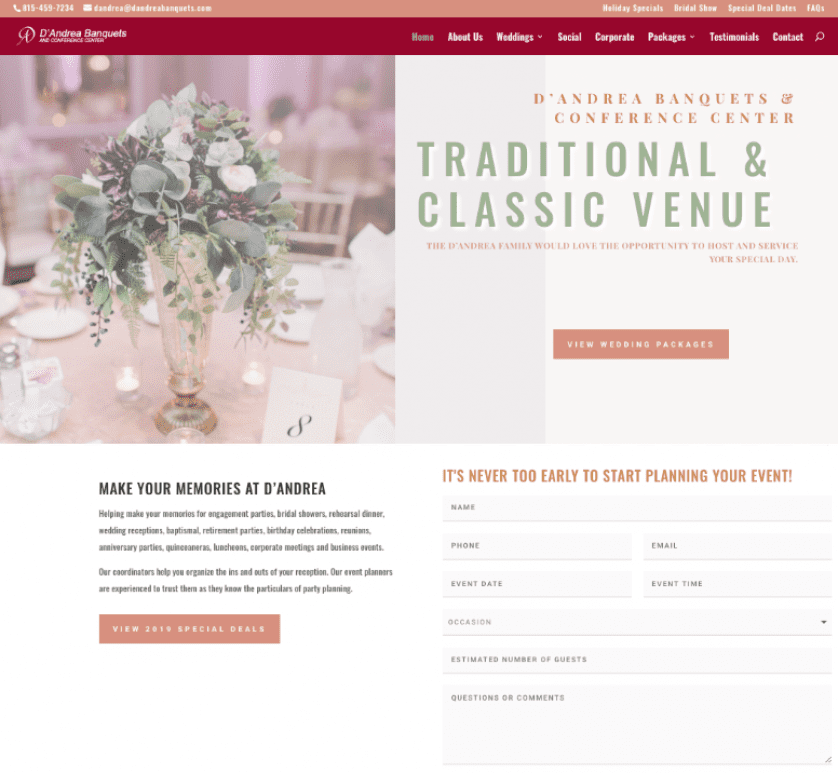 New WordPress Designed Website
More Appealing Accent Colors, Site Structure, Inner-Navigation, and Call to Action
The client found themselves in an all too familiar position; we have an old website and it is hurting our business. After years of lackluster website support and SEO it was time for a change. Together we have created a stunning website design that has raised their time on site, lowered their bounce rate, and has created more leads and customers. 
Visit Website
Video & Gallery Integration
Showing Potential Brides Other Couples' Experiences
With the addition of video and a whole new gallery layout, potential brides can see a wide variety of recent events. This helps them feel more connected to the venue, while learning more about the experiences had by other couples. The galleries also include event posts which highlight recent events, customer feedback and photographs. 
View Gallery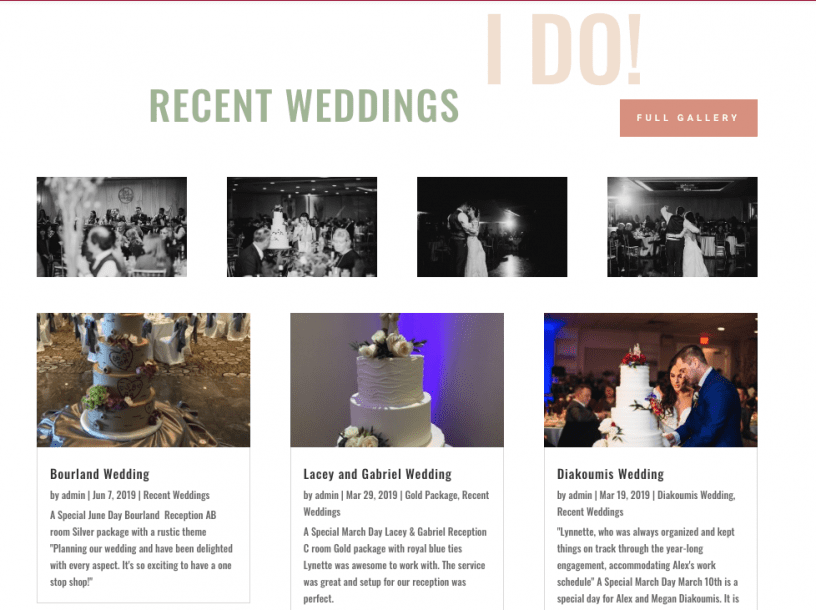 Our Recent Works
We take on projects we love and are passionate about. See which clients we've helped, boosting their digital and product capabilities.