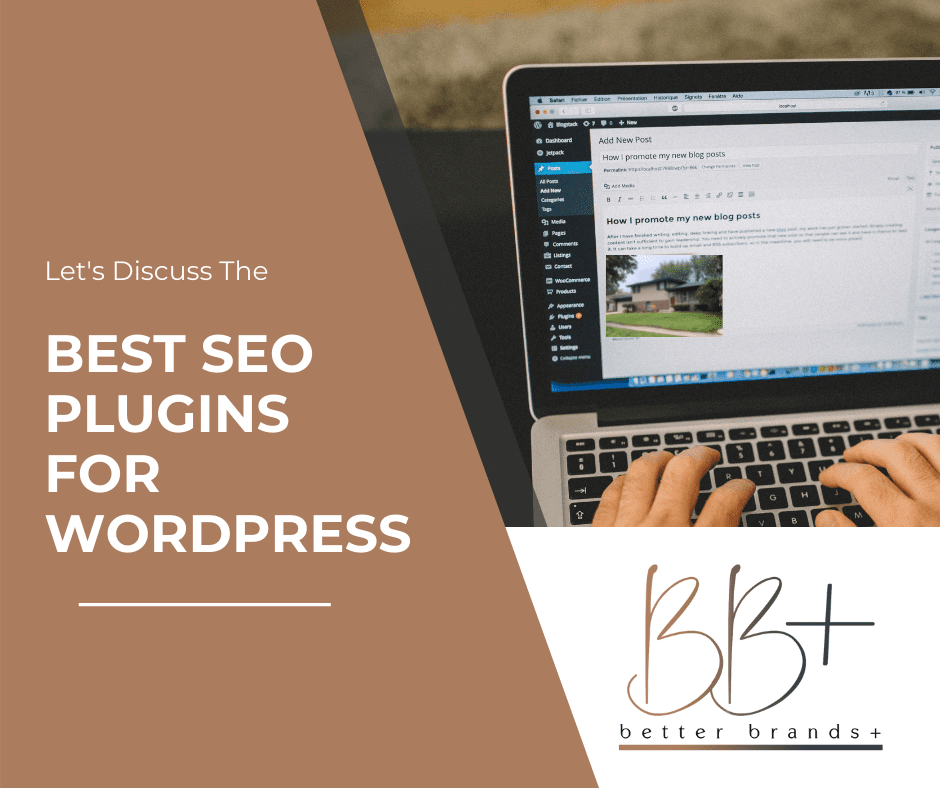 Best SEO Plugins for WordPress
Here we discuss what we feel are the best SEO Plugins for WordPress Websites
Better Brands Plus has used multiple SEO plugins for client websites over the years. Each plugin has its own set of pros and features worth exploring. That said, when we looked to rank them, the number one thing we considered is how well the plugin performs for our clientele. To learn more about Search Engine Optimization service for your business, contact us today. 
All In One SEO & Yoast SEO
Best SEO Plugins for Local Search
#1 – All in One SEO (AIOSEO)
Best used for local small businesses
We use the All in One SEO plugin on the vast majority of the sites we manage. This plugin is wonderful for improving on-page SEO and beautifully fits the needs of small businesses that are reliant on search results. This bad boy works on all the major search engines and even generates sitemaps.
Usage Stats
over 3 million active installations
available in over 57 languages
#2 – Yoast SEO
Widely considered the best SEO Plugin
Yoast powers many of the top-performing WordPress websites out there, and for good reason. This plugin does pretty much everything, including; content optimization, XML sitemap creation, SERP previews (Search Engine Results Page), and even includes a readability score for your website pages. 
Hubspot & MonsterInsights
Best SEO Plugins for Data & Analytics
#3 – HubSpot
Best used for data backed SEO Strategy
For those who value data driven SEO Strategies HubSpot's plugin is a great resource. The HubSpot dashboard is user friendly and clearly shows analytics and marketing performance. This plugin also offers additional SEO tools such as live chat, email marketing, popups, and contact forms. 
#4 -MonsterInsights
Best used for data collection and actionable insights
This plugin is great for bringing Google Analytics right to the WordPress dashboard. In addition to showing the latest analytical data, this plugin will also provide you with actionable insights on how to improve performance.