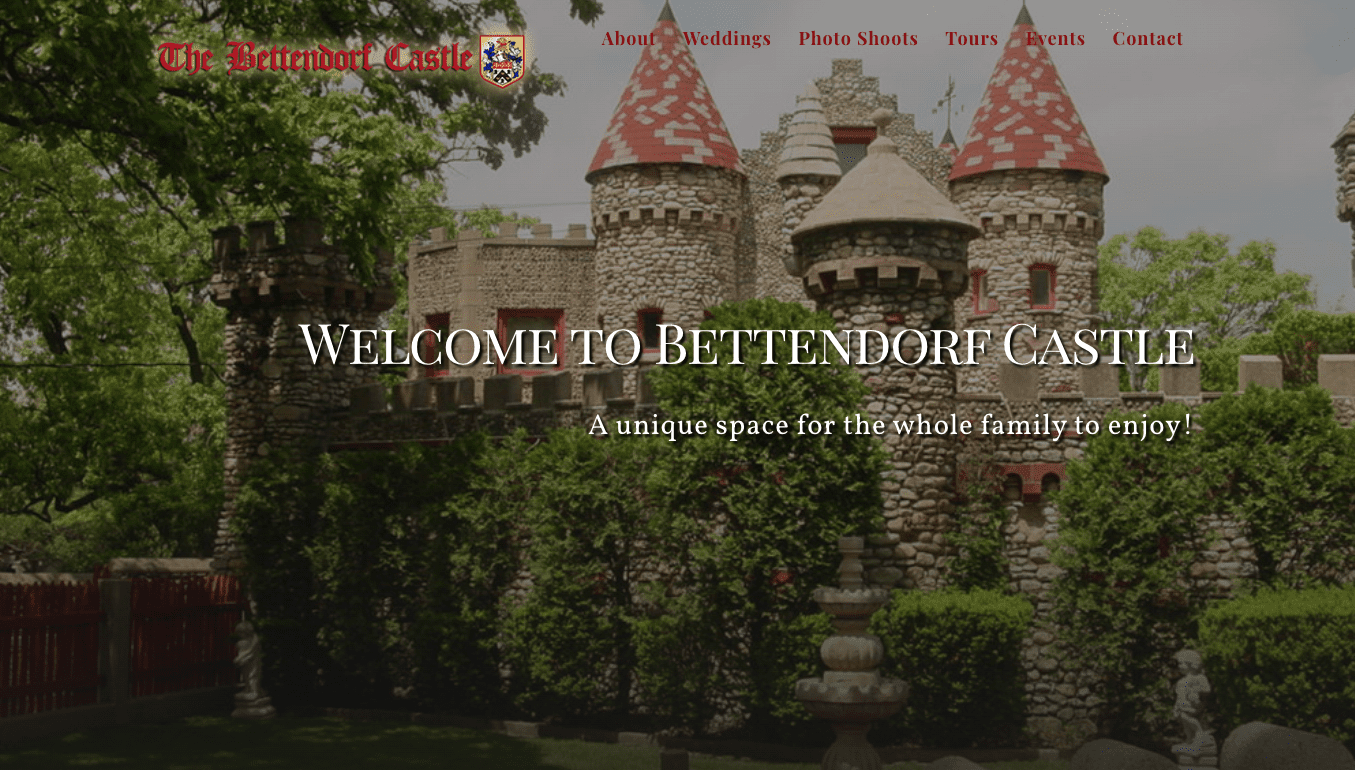 Bettendorf Castle
Website Design & Digital Marketing Project
Helping Bettendorf Castle in Fox River Grove, Illinois gain new levels of online visibility and promote event ticket sales. 
This historic castle was looking for a partner in digital marketing that was local, attentive, and able to increase their online visibility. In addition to a new WordPress website, we are working on creating more engagement on social media, and increasing ticket sales to their family-friendly events. 
WordPress Website Design + Full Service Digital marketing
Services Provided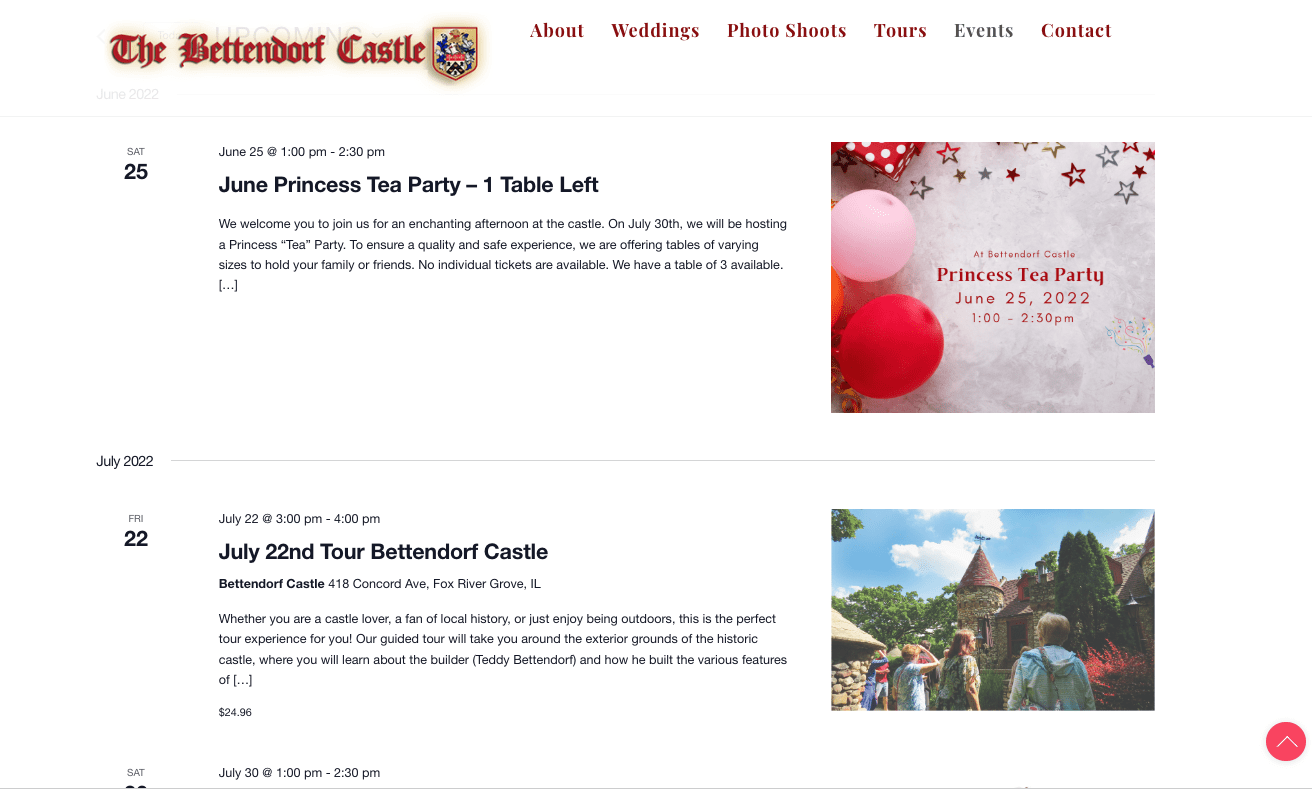 What I Do
Creating Engagement
Clean, Inviting, and Informative Web Page Design.
Engaging potential clients with clean navigation and engaging photos
This website was designed to attract, engage, and inform new potential visitors by featuring upcoming events and tours. 
Results & Recognition
Increased Website Traffic 513%
Google My Business Traffic TRIPLED
Increased ticket sales by 170%