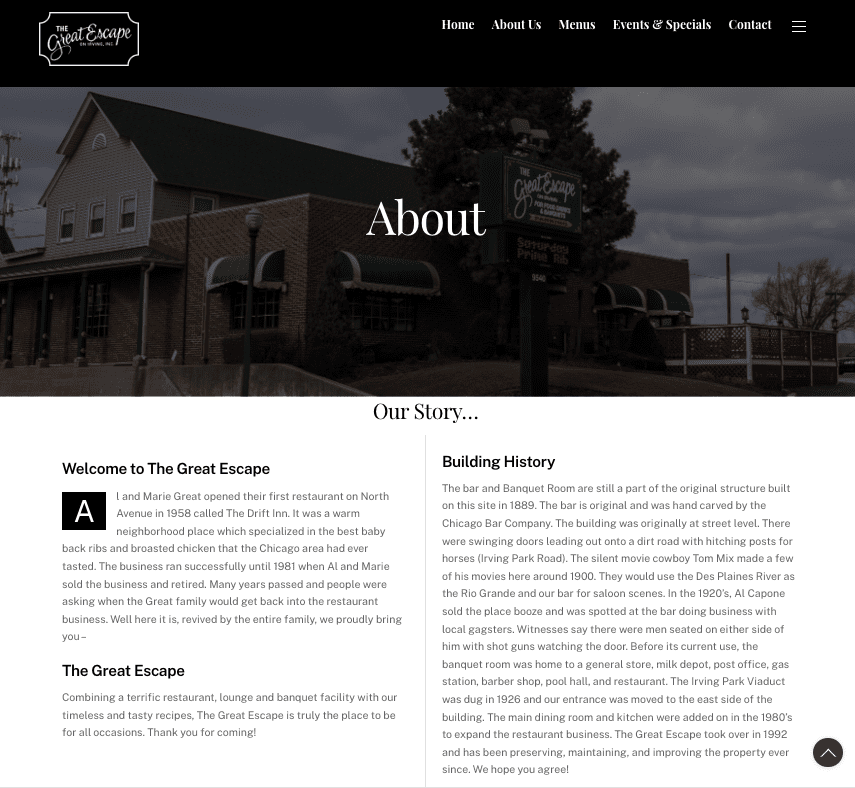 About The Great Escape
Website Design & Digital Marketing Project
Helping The Great Escape Restaurant in Schiller Park, Illinois gain new levels of online visibility 
This historic restaurant was looking for a partner in digital marketing that was local, attentive and able to increase their online visibility. In addition to a new WordPress website we are working on creating stronger social media presence and website ranking.
WordPress Website Design + Full Service Digital marketing
Services Provided
Services Performed: WordPress Website Design + Video, Testimonial & Blog Integration + Search Engine Optimization + Social Media Management + Customized Contact Forms + Website Performance Tracking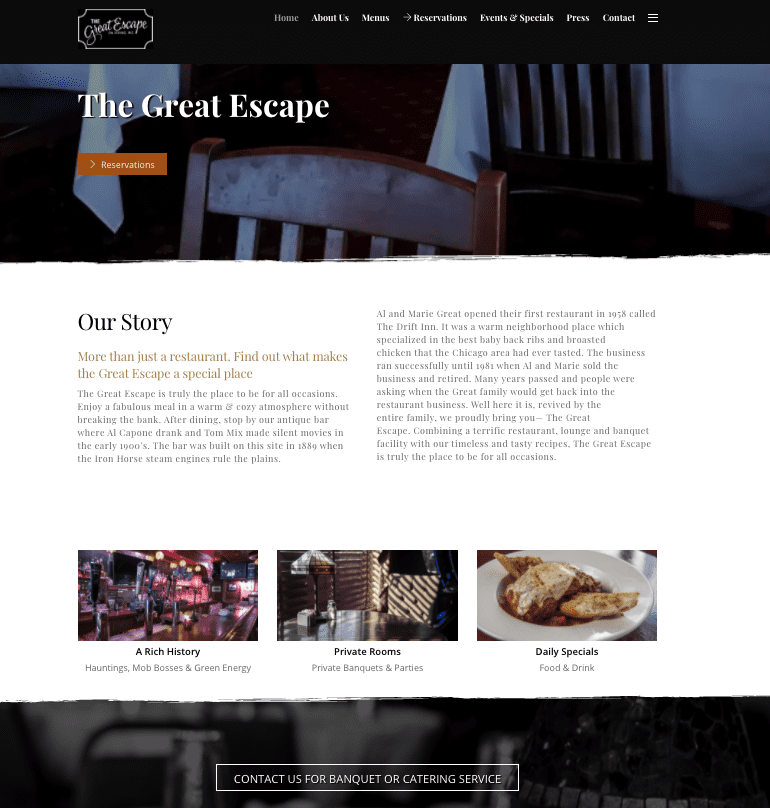 What I Do
Creating Engagement
Clean, Engaging Page Design
Engaging potential patrons with clean menus and engaging photos
This website was designed to attract, engage, and inform new potential customers. One of the ways we have accomplished this goal was by using engaging photos, attractive menu designs and a wealth of easy to navigate content.
Want to Schedule an Appointment?