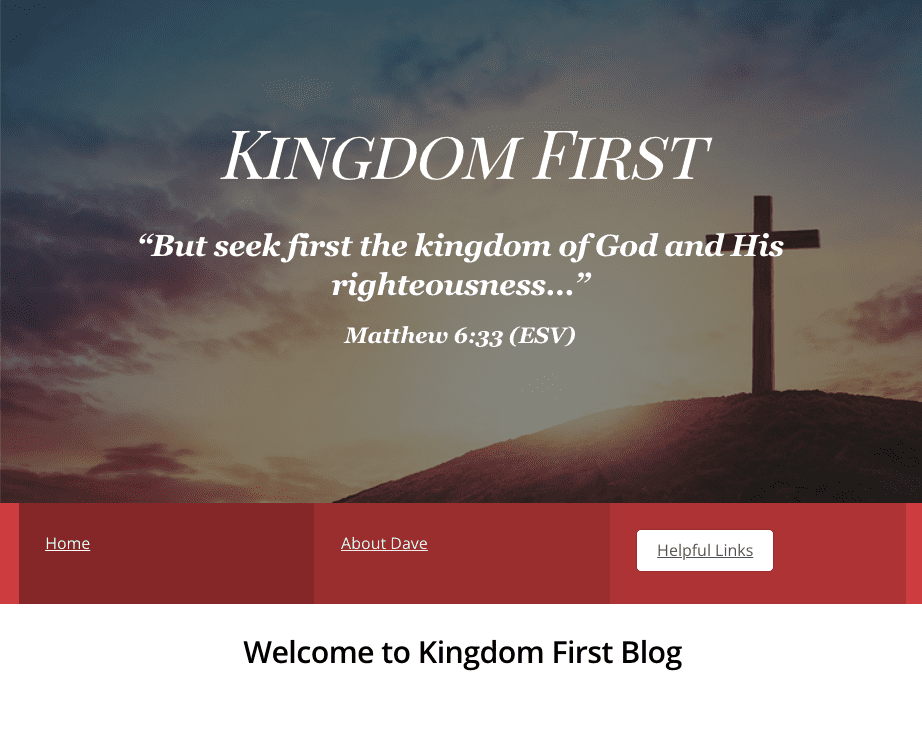 About Kingdom First Blog
WordPress Website/Blog Design
Creation of new easy to use interface, clean design, and multiple contributor logins created.
The client found themselves in an all too familiar position; they had a website from another provider who disappeared on them, leaving them with nothing. After spending a year trying to recoup their old site, the turned to the attentive team at Better Brands Plus to help them spread the word of Kingdom First's mission. Together we have created a clean and user friendly website/blog that allows for constructive communication and a sense of community. 
Want to Schedule an Appointment?