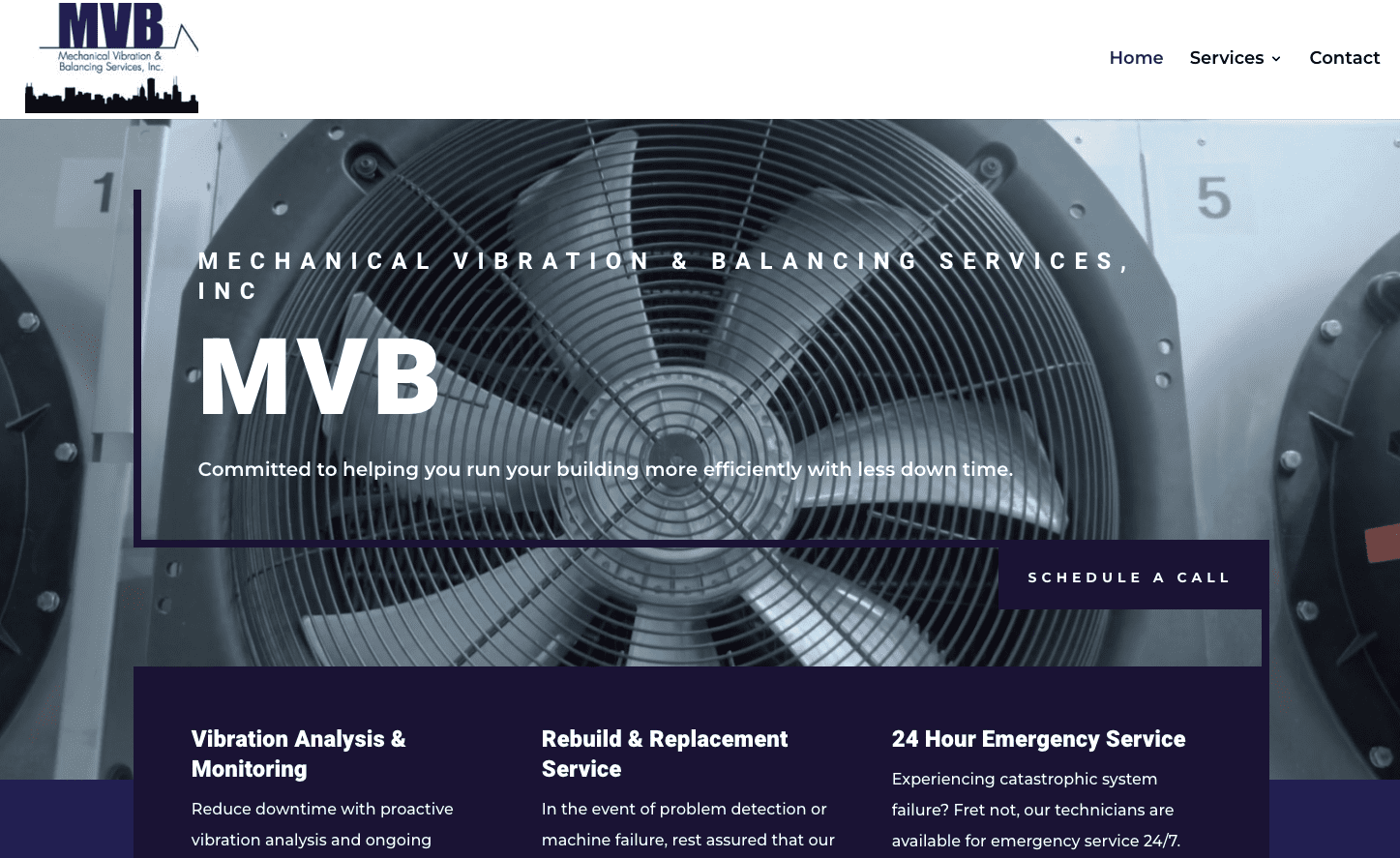 MVB Services Inc. – Elmhurst, Illinois
WordPress Website Design and Website Maintenance Program
Better Brands Plus and MVB Inc. worked diligently to create the perfect new website for their business.  The new WordPRess website  highlights MVB's wide variety of mechanical vibration services. 
.
WordPress Website Design + Website Maintenance
Services Provided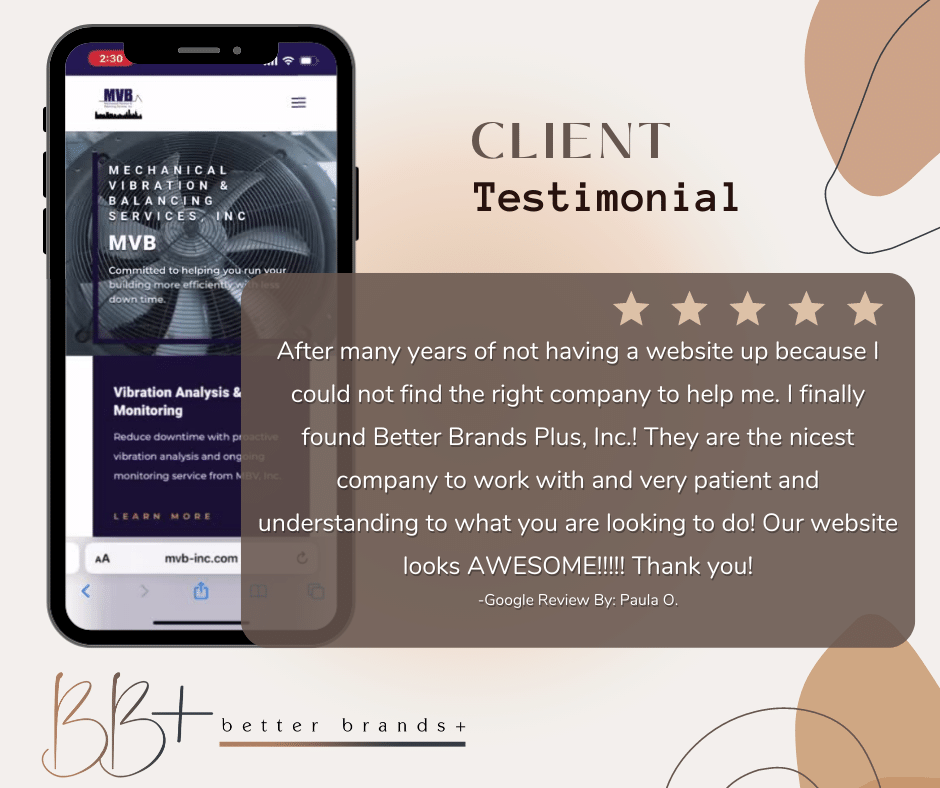 What We Do
Generate Leads
Clean, Inviting, and Informative Web Page Design.
Engaging potential clients with a clear and detailed website outline the wide variety of services available. 
This website was designed to attract, engage, and inform new potential clients.
View MVB Inc's Website
mvb-inc.com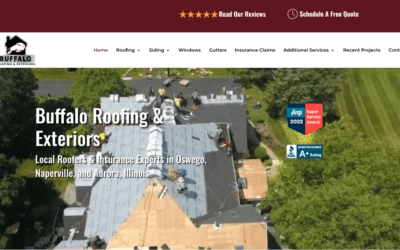 Buffalo Roofing & Exteriors- Oswego, Illinois WordPress Website Design and Website Maintenance ProgramBetter Brands Plus began working with Buffalo Roofing & Exteriors in October of 2022. What began and a social media marketing program quickly evolved into a...
Address
1827 Walden Office Sq Suite 150
Schaumburg, IL 60173
(815) 579-8027
Open Hours
Monday - Friday: 8am – 5pm
Weekends: by appointment
Holidays: Closed