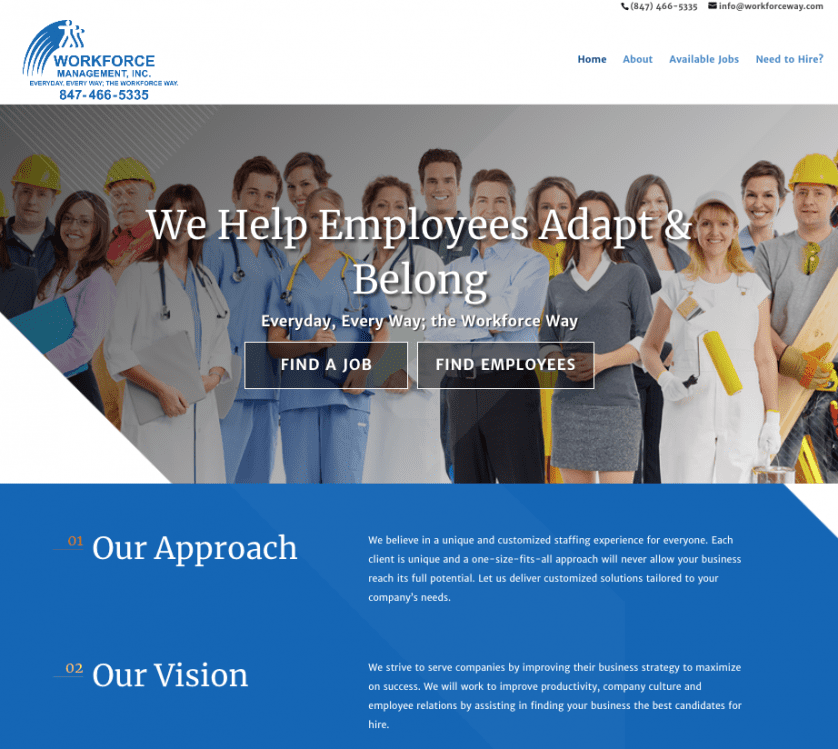 About Workforce Management, Inc. 
New WordPress Website Design
Created More Appealing Accent Colors, Site Structure, Inner-Navigation, Contact Forms and Call to Action
The client found themselves in a frustrating position; asking themselves how they can reach a new customer base in a competitive industry and market. The client had an older GoDaddy website which had zero Search Engine Optimization, had broken code and outdated functionality. After years of searching for the right website designer and losing online visibility it was time for a change. Together we have created a clean and minimalistic website design that has raised their time on site, lowered their bounce rate, and has increased their contact form submissions.  View Workforce Management Website. 
WordPress Website Design + Full Service Digital marketing
Services Provided
Services Performed: WordPress Website Design +  Blog Integration + Search Engine Optimization + Customized Contact Forms + Website Performance Tracking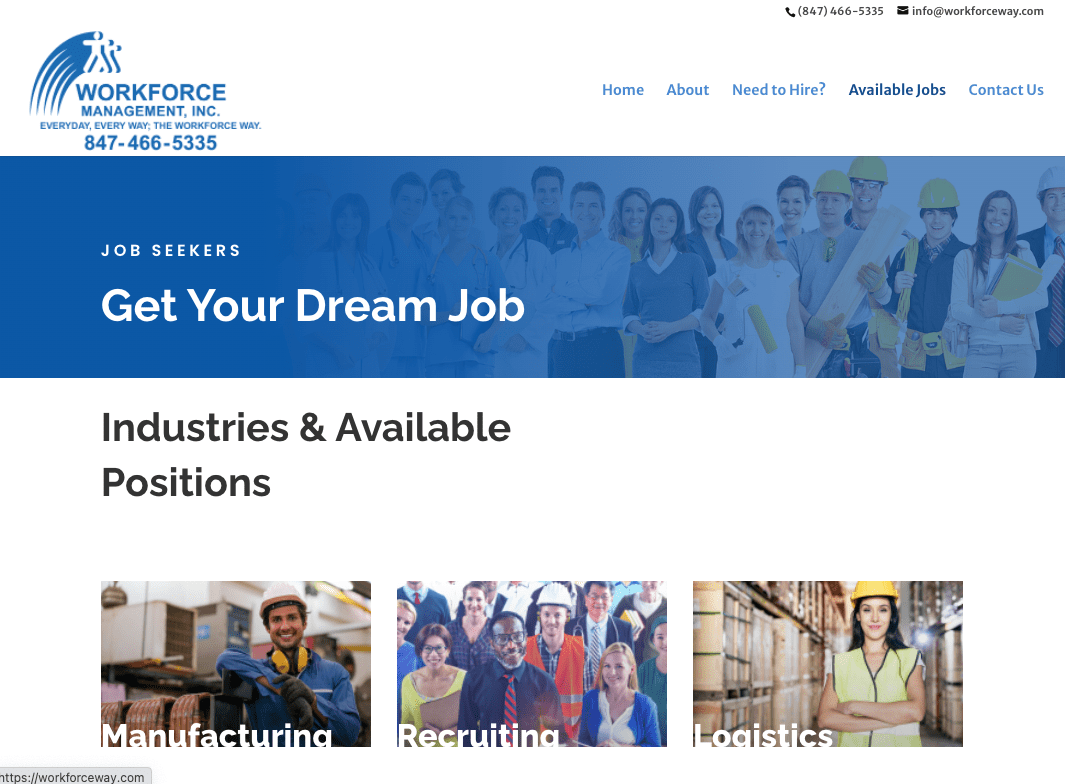 What I Do
Creating Engagement
Clean, Engaging Page Design
Engaging Job Seekers and Businesses Looking to Attract New Employees 
This website was designed to attract, engage, and inform new potential clients, and people seeking work. One of the ways we have accomplished this goal was by posting open positions, hiring advice articles and more.