Helping Workforce Management Reach New Clients & Applicants
There is no question the world of Staffing has changed over the years, so how does a staffing agency compete to find new clients and new job applicants? 
Services Performed: Wordpress Website Design + Search Engine Optimization + Customized Contact Forms + Website Performance Tracking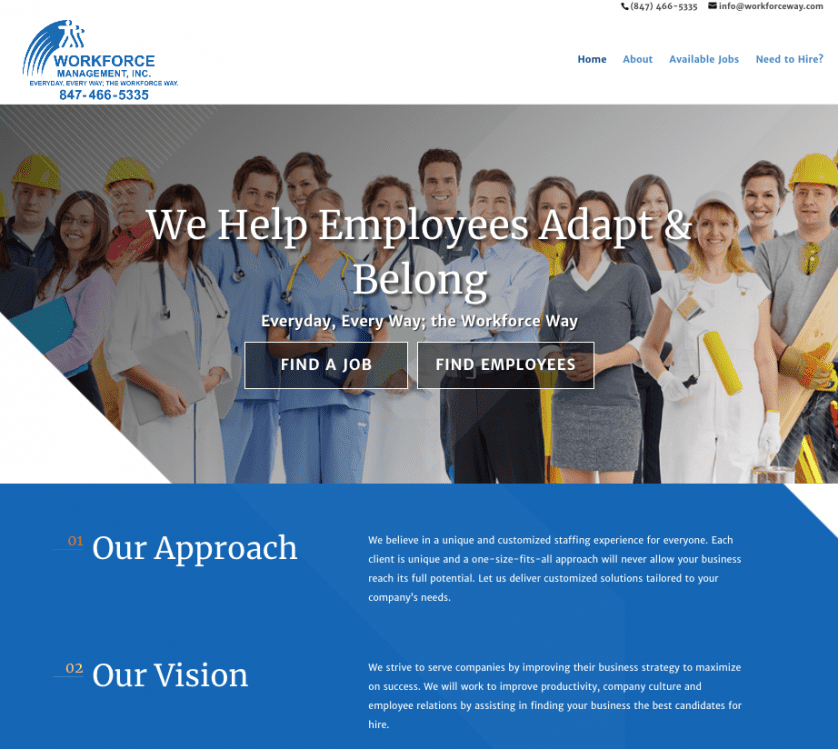 New WordPress Designed Website
More Appealing Accent Colors, Site Structure, Inner-Navigation, Contact Forms and Call to Action
The client found themselves in a frustrating position; asking themselves how they can reach a new customer base in a competitive industry and market. The client had an older GoDaddy website which had zero Search Engine Optimization, had broken code and outdated functionality. After years of searching for the right website designer and losing online visibility it was time for a change. Together we have created a clean and minimalistic website design that has raised their time on site, lowered their bounce rate, and has increased their contact form submissions. 
We take on projects we love and are passionate about. See which clients we've helped, boosting their digital and product capabilities.