Helping Dr. Dawn Diehnelt 
In her mission to treating the whole patient, not just their smile. 
Dr. Dawn approached us with one goal, help in spreading the word about her dental practice and the natural approach she takes to providing patients with straighter teeth and better health. 
Services Performed: WordPress Website Design + Video & Podcast Integration + Search Engine Optimization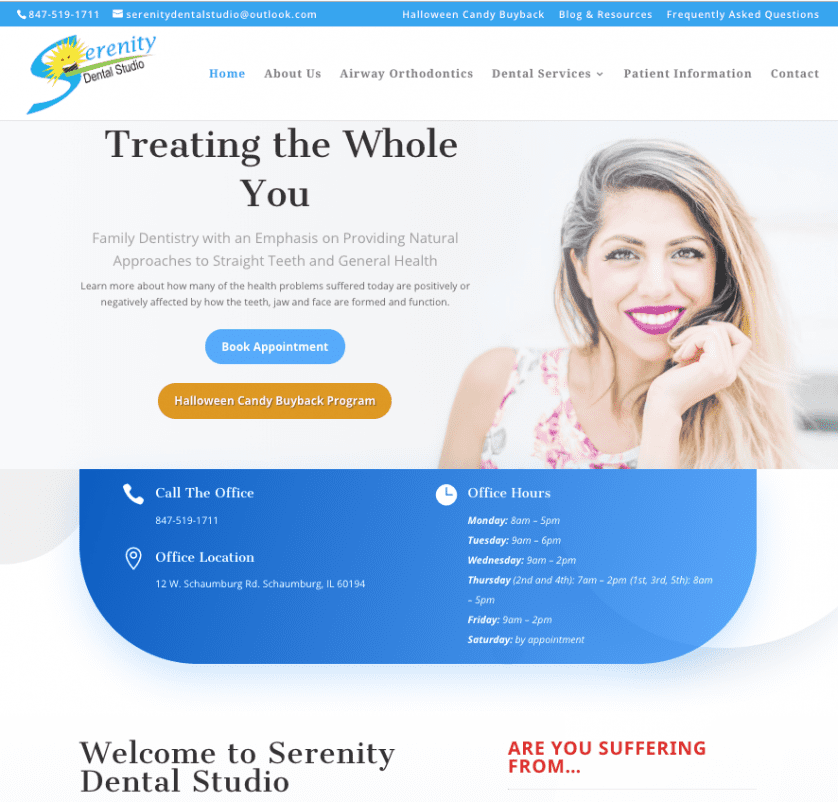 New WordPress Designed Website
More Control, Easy Integration, Stronger SEO delivery
The client wanted a website that would provide them more flexibility, control and functionality, and we delivered! With their new WordPress website, they will be able to feature their upcoming events, spread the word about Airway Orthodontics, Myobrace and Orthotopics. 
Visit Website
Video & Podcast Integration
Reaching Potential Visitors Like Never Before
When the Serenity Dental approached we knew that it was going to be an amazing project. The amount of information learned from these experience was very humbling and invigorating. One of the elements we knew we had to incorporate was audio/visual. We were able to add videos and podcasts right into her pages, creating a whole new experience for her website visitors. 
View Project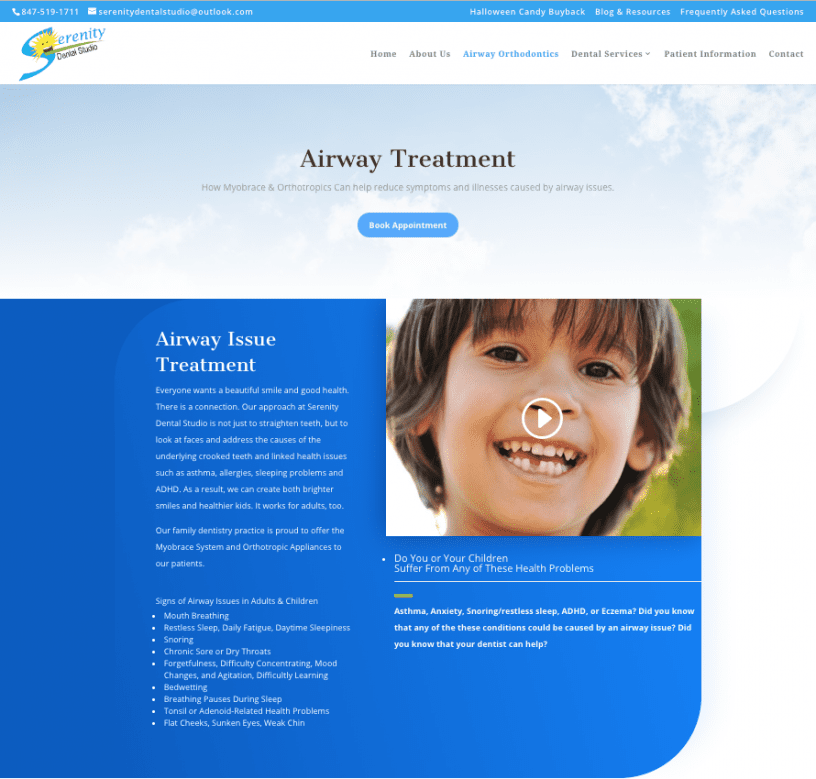 Our Recent Works
We take on projects we love and are passionate about. See which clients we've helped, boosting their digital and product capabilities.