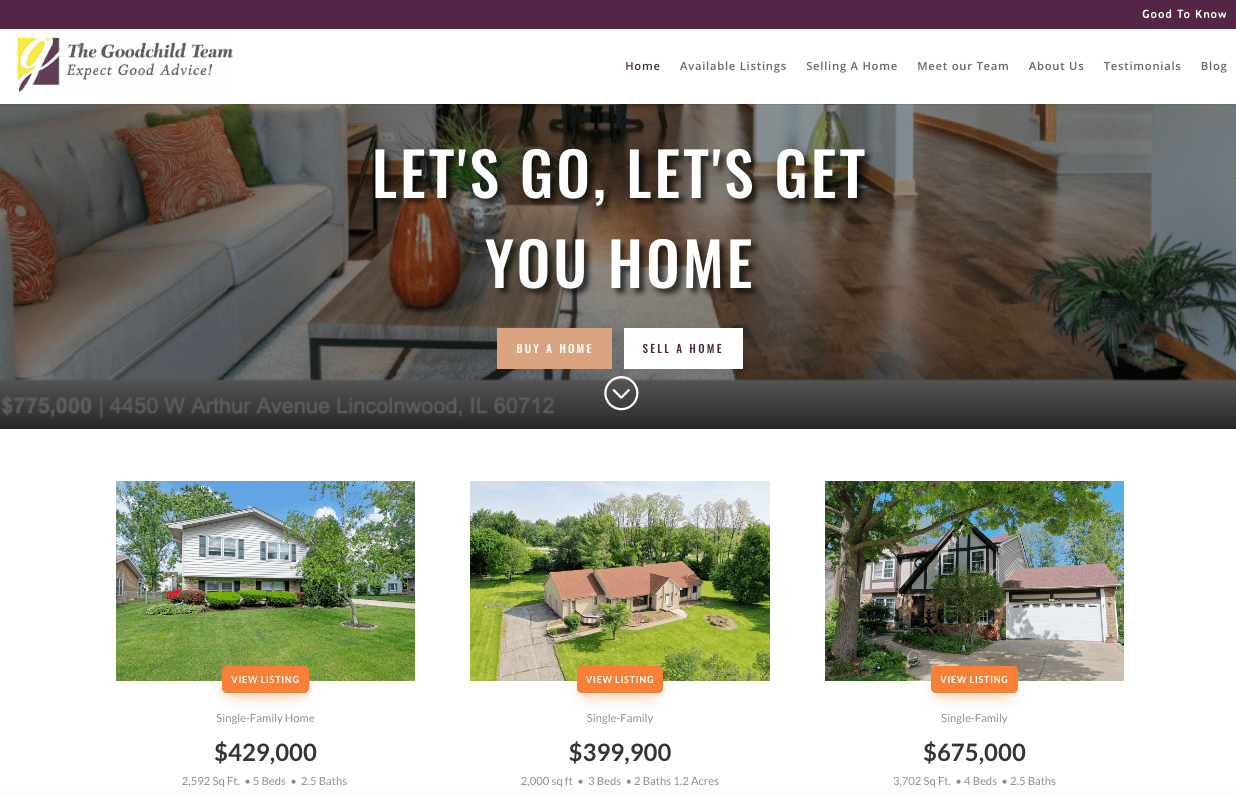 The Goodchild Team Real Estate
Website Design & Website Maintenance Program
Better Brands Plus worked with The Goodchild Team Real Estate Agency in Palatine, Illinois design a new website that featured available listings, and the Good to Know Podcast. 
WordPress Website Design + Website Maintenance
Services Provided
Services Performed: WordPress Website Design + Website Maintenance + Customized Contact Forms + Website Performance Tracking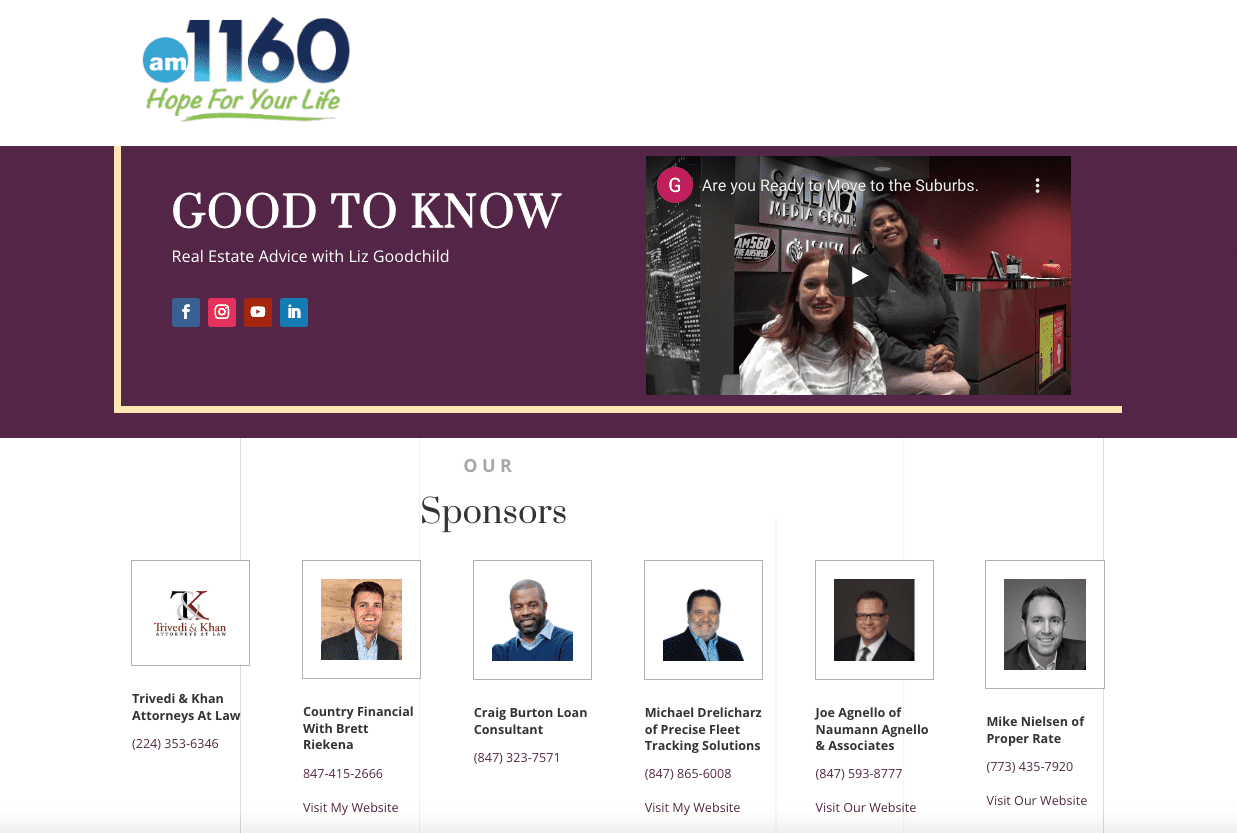 What I Do
Creating Engagement
Clean, Inviting, and Informative Web Page Design.
Engaging potential clients with clean navigation and engaging photos
This website was designed to attract, engage, and inform new potential clients as well as promote Liz Goodchild's radio show, Good To Know. 
Results 
Increased Website Traffic 238%
Increased Podcast listening by 40%
Chesterfield Awning- South Holland, Illinois WordPress Website Design and Website Maintenance ProgramBetter Brands Plus and Chesterfield Awning are nearing the end of a new website design and build project.  The new website is being  designed and built in WordPress...
Address
1827 Walden Office Sq Suite 150
Schaumburg, IL 60173
(815) 579-8027
Open Hours
Monday - Friday: 8am – 5pm
Weekends: by appointment
Holidays: Closed