2023 SEO Checklist
Here we discuss what we feel are the necessary steps you need to take to ensure your website is performing optimally for Search Engine Optimization
Better Brands Plus works hard to stay current with the latest strategies and guidelines for Search Engine Optimization. With this in mind we wanted to share with you this ultimate SEO checklist for optimizing websites in 2023.  Each item featured on this list is a critical component of ongoing ranking. That said our SEO checklist covers everything from the basics to technical SEO including on-page SEO, keyword research, Local SEO, social media and more. 
To learn more about Search Engine Optimization services for your business, contact us today. 
Website Structure & Technical SEO
Planned & Easy to Navigate Website Structure
Proper indexing and crawlability with sitemap
Set up a custom 404 page and address any broken links
Check site speed & mobile friendliness
Ensure there is a new privacy policy page on the site
On-Page & Content Optimization
Optimize meta descriptions, page site descriptions, and meta titles
Optimize website images using ALT tags
Optimize website links both internally and externally
Research keywords & Identify your organic competitors
Local SEO
Complete Google Business Profile
implement local schema markup
Track your rankings and visibility with Google Analytics
Publish cookie or privacy policy
Utilize Google Search Console
Local SEO
Optimize your social media pages
Leverage Social Media Signals
Post on multiple platforms, including Google Business Profile
The purpose of this checklist is designed to give you an idea of what you or your website developer should be doing when it comes to SEO in 2023. To best use this as a guideline, we recommend you pick the items that make sense for your website and work towards completing them one at a time. 
Download Your FREE SEO Checklist For 2023 Now! For more tips, and to view our latest projects be sure to follow us on Facebook.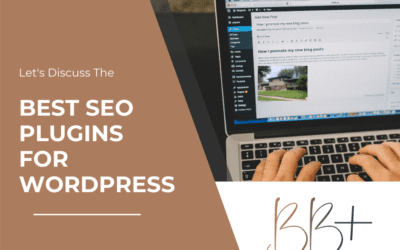 Best SEO Plugins for WordPress Here we discuss what we feel are the best SEO Plugins for WordPress WebsitesBetter Brands Plus has used multiple SEO plugins for client websites over the years. Each plugin has its own set of pros and features worth exploring. That said,...
Address
1827 Walden Office Sq Suite 150
Schaumburg, IL 60173
(815) 579-8027
Open Hours
Monday - Friday: 8am – 5pm
Weekends: by appointment
Holidays: Closed